Google currently owns almost over 85% of the search engine market. This means ranking on Yahoo or Bing might be less challenging but to get more business, companies must have high website ranking on Google.
Google's algorithms are constantly changing and it can be difficult to stay up to date with them. That said, there are some timeless SEO tactics that have proven to work well and we have listed all these tips in this blog. For customized solutions to boost your rankings on Google you may have a consultation with our experts.
Below are 10 easy-to-implement strategies to help you align with the algorithm and improve your website's rating on Google.
Use Keywords Strategically
Enhance The Page Loading Speed
Website Architecture And Navigation
Embed Videos To Improve Dwell Time
Get Other Reputable Websites To Link To You
Create Precise And Useful Metadata For Each Page
Optimize Existing Content
Apply Good Content Format
Target Featured Snippets
Make Your Website Mobile-Friendly
How To Enhance Your Website's Ranking

Search engine optimization is a time taking process, however, few basic yet important steps are to optimize title tag, meta description, and keyword optimized content.
But this is not it.
Let's dig in to find some advanced tips for the most important areas to consider while making an effort for ranking your website.
Use Keywords Strategically
Your SEO campaign will not work if you don't do proper homework on keywords research. The keywords must be as relevant to your products or services as possible. They should not include any marketing vibes and should sound very natural and be easy to understand.
Also, try to focus on publishing high-quality content on a regular basis rather than achieving keyword perfection. You also have to emphasize long-tail keywords as they are more targeted and specific, resulting in better conversion rates.
Enhance the Page loading speed
Even SEO specialists can overlook this crucial component, and as a result, bounce rate for your website may rise. Users usually leave a webpage that takes more than a few seconds to load. This generally results in reduced page views and low dwell time, which can adversely affect your SEO efforts.
Therefore, to increase the loading speed, you have to
Optimize images
Install caching plugins
Streamline and clean the code
Minimize redirects
Allow image compression
Delete useless or unneeded plugins
Website Architecture and Navigation
If your visitors are struggling for the required information, your webpage will have a high bounce rate. Thus your site must have a well-constructed architecture for navigation and easy-to-understand directions.
This will help visitors immediately find what they are searching for on your web page and return more often. The more repeated visitors to your website, the better its standing will be.
Embed Videos to Improve Dwell Time
Is Google using dwell time as a ranking factor?
Yes!!
After all, if a visitor leaves your website rapidly, it signifies clearly to Google that the page is unpopular. And they'll downrank it right away. It's also true that decreasing your bounce rate will help you rank higher on Google.
How do you stop people from bouncing, exactly?
Embed videos on your page!
We are aware that people are more likely to click on a listing when Google displays a video thumbnail next to a search result, which it does for 26% of results, according to BrightEdge. When a thumbnail is included, the output is considered a "rich snippet," and rich snippets typically have greater click-through rates than normal snippets.
Video also help other parameters that Google is known to take into account for ranking. The amount of time visitors spend on your page or website and the quantity of links pointing to your domain are two of the most crucial SEO metrics, and video almost always increases both of these numbers.
According to studies, visitors stay more than twice as long on a website with video as one without, and the higher the quality of your content, the more probable it is that it will receive backlinks.
Thus video helps SEO both directly and indirectly because it effects other elements that Google uses to determine rankings as well as your ranking directly.
Get Other Reputable Websites Link to You
Links pointing to your website from other websites are known as inbound links. Due to the fact that they link back to your website, they are often referred to as backlinks.
Google ranks websites and webpages in search engine results using a variety of parameters.
One of the greatest ranking indications is inbound linking. For Google to see your website as authoritative, you must have a number of high-quality inbound links.
It also matters how many inbound links you use for your website. Make sure you have a manageable amount—not too few nor too many.
Studying your competitors to discover how many backlinks they have will help you figure out how many inbound links you require. If they only have four, go better and have at least six.
Having Inbounds links can
Increase Traffic: Your website is quite likely to rank higher in search results when you have a sufficient quantity of high-quality inbound connections.
This pays off because more people are seeing your website, which is quite likely to lead to higher conversion rates and possibly even larger volume of sales.
Increase Brand Awareness: When reliable, trustworthy, and credible websites link to your website, their strong brand is connected to yours.
As a result of this association, more people will be aware of your company and website. Like the website that links to yours, users likewise see your brand as legitimate and reliable.
Create More Chances for Business Relationship: When reputable websites link to yours, you have the opportunity to get in touch with them and establish commercial ties with them. These links will make it simpler for people to link to your site in the future.
These connections might even result in customer recommendations if your company is connected to theirs.
Create Precise Metadata for Each Page
An HTML element called a "meta description" gives a quick synopsis of a webpage.
The well-written meta description is one of the most crucial SEO recommendations that the majority of people ignore.
The meta description serves as a signal to the user to know and comprehend what the website content is. It is crucial, so they will click on the URL if the material is of interest to them.When Google displays your website to searchers, the meta description is the first thing they see.
Your organic search results' click-through rate can increase with a strong and compelling meta description. This means that more searchers who view your page in the results will click through and visit your website. Even if your rating doesn't change, you will receive extra visitors as a result!
Optimize Your Existing Content
Lets just say you've created a fantastic top-of-the-funnel (TOFU) blog about your main product and you want to get as many people to read it as you can. You review the post's performance two to three months after publication only to discover that nobody has read it.
Why? Well, perhaps:
The search volume for the terms you used is minimal to nonexistent.
You haven't really discussed the subject in any depth.
Because you didn't employ a consistent heading structure, Google's bots had a difficult time understanding your article.
Your title tag misrepresents the topic of the article.
In short, your material can vanish into the Google vortex if you don't optimize it. Maybe you have written the best piece of content full of insights but, if search engines can't find it, there is no use. Nobody would be interested in it, or it may be pitched at the wrong audience, and it's unlikely to help you achieve your content marketing goals.
Apply Good Content Formatting
There are several reasons why text formatting on your website is vital. Some people believe SEO is all about hidden, covert forces working together to benefit your website,well that's not the case. Many of the visible actions you take on each page will help in search engines' comprehension and ranking of your content.
In order to improve your SEO for your website, you need to style your work properly. The use of headlines and subheadings throughout the content helps the reader in understanding the content.
Using bullet points makes it easier to list the points the reader should focus on. Do not forget to include images to help support your content.
Target Featured Snippets
Featured snippets are considered as gold mines for increasing organic traffic to your website. In addition to increasing traffic, featured snippets increase user trust.
Optimizing for featured snippets can help Google better comprehend that your page is the best answer for a relevant query with any of the search features available.
And to optimize your featured snippets you have to:
Make it a habit to include lists with bullets or numbers in your articles.
Discover the questions that your audience is asking, then provide the greatest possible answers.
To increase your chances of ranking in snippets, try adding a Q&A section. Additionally, this will improve your voice search ranking.
To improve your chances of receiving a featured snippet, keep your answers between 5 – 50 words.
Make Your Website Mobile-friendly
Nearly 90% of internet users will only use their mobile devices to access the internet.
As mobile technology become more accessible and affordable than ever, it is predicted that cellphone ownership and internet usage will continue to rise. In developing digital markets where mobile networks serve as the dominant method of internet access, this growing trend in mobile internet usage is particularly evident.
Most of the users access the internet on their smartphones, and you can easily lose a lot of visitors if you give them a bad experience. If you apply reverse engineering to this logic, having a mobile-friendly interface can increase organic website traffic.
Make the website adaptive to allow for a flexible and adaptable design that can be used regardless of the size of the screen.
As the viewer has no keyboard or shortcuts to explore on your site, make it simple to navigate.
Popups should be avoided as they can annoy consumers when displayed on mobile devices.
Here is a bonus tip?
As you've now gone through all these ten steps, we would like to offer you our bonus tip.
We know how much work it takes to get your site to rank in the top of the SERPs and CyberX Studio wants to help you! So, here it is!!
Optimize for Image Search:
If your website isn't optimized for image search, you're losing the potential of a very important platform. It is possible that even your competitors are sleeping on its potentials making it a golden opportunity for your business. Let's not overlook the importance of visual search also.
Many people assume that image SEO only involves adding alt tags to your images, but it actually entails much more. You have a good possibility of ranking highly on the image search engine results pages (SERPs) if you properly optimize the photos on your website.
So how do you get started?
Other than Alt tags you need to consider:
File names
Resizing images to the needed dimensions
Creating an image sitemap
Reducing file sizes
Hosting your images on a CDN
Summing it Up
Traffic is surely the ultimate lifeline of your website and any online business. If your web page does not have enough traffic, you simply can't even think to succeed. It is very essential to put an effective and appropriate SEO strategy to fascinate more qualified traffic and enhance your website ranking.
By concentrating on the small details, you can improve your website's ranking and boost your CTR and conversions.You may want to further increase your web traffic through some social media management tips in addition to improving your SEO strategy and implementing SEO optimization strategies.
Frequently Asked Questions
1- Do I need coding skills for SEO?
No, you don't need to learn coding or programming for search engine optimization to succeed.

2- What are your top five suggestions for SEO?
Here are five SEO tips that have been repeatedly shown to have a good effect for website performance in terms of SEO.
1. Structured data is important
2. Freshness of the page content
3. Internal linking is still important
4. Using proper title tags
5. Backlinks acquisition
3-  What Are the four difficult SEO tasks?
1. Obtaining Reliable Information
2. Bringing all the pieces together to produce a coherent plan
3. Persuading others that SEO Is Important
4. Using an SEO marketing strategy to Be Original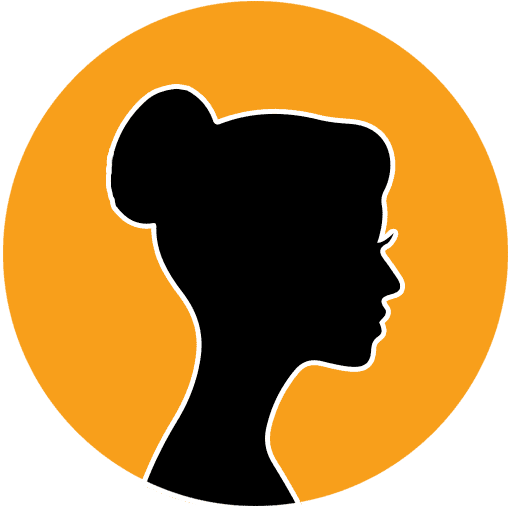 Khadija Aamir
Web Developer
Meet Khadija Amir, a talented web developer with a passion for crafting exceptional online experiences. With a Bachelor's degree in Computer Science and 1 year of professional experience, Khadija brings her expertise to the table with precision and dedication. Her passion shines through in every project she undertakes, as she strives to create seamless and engaging user experiences.