Innovative and
Custom Web Development

Services in Pakistan | CXS
In the pursuit of excellence, settling for anything less than extraordinary is not an option. If you are aiming to reach the pinnacle of success, a custom website is the definitive way to go.
Connect with our tech team to get top-notch custom web development services in Pakistan that are tailored exclusively for your business.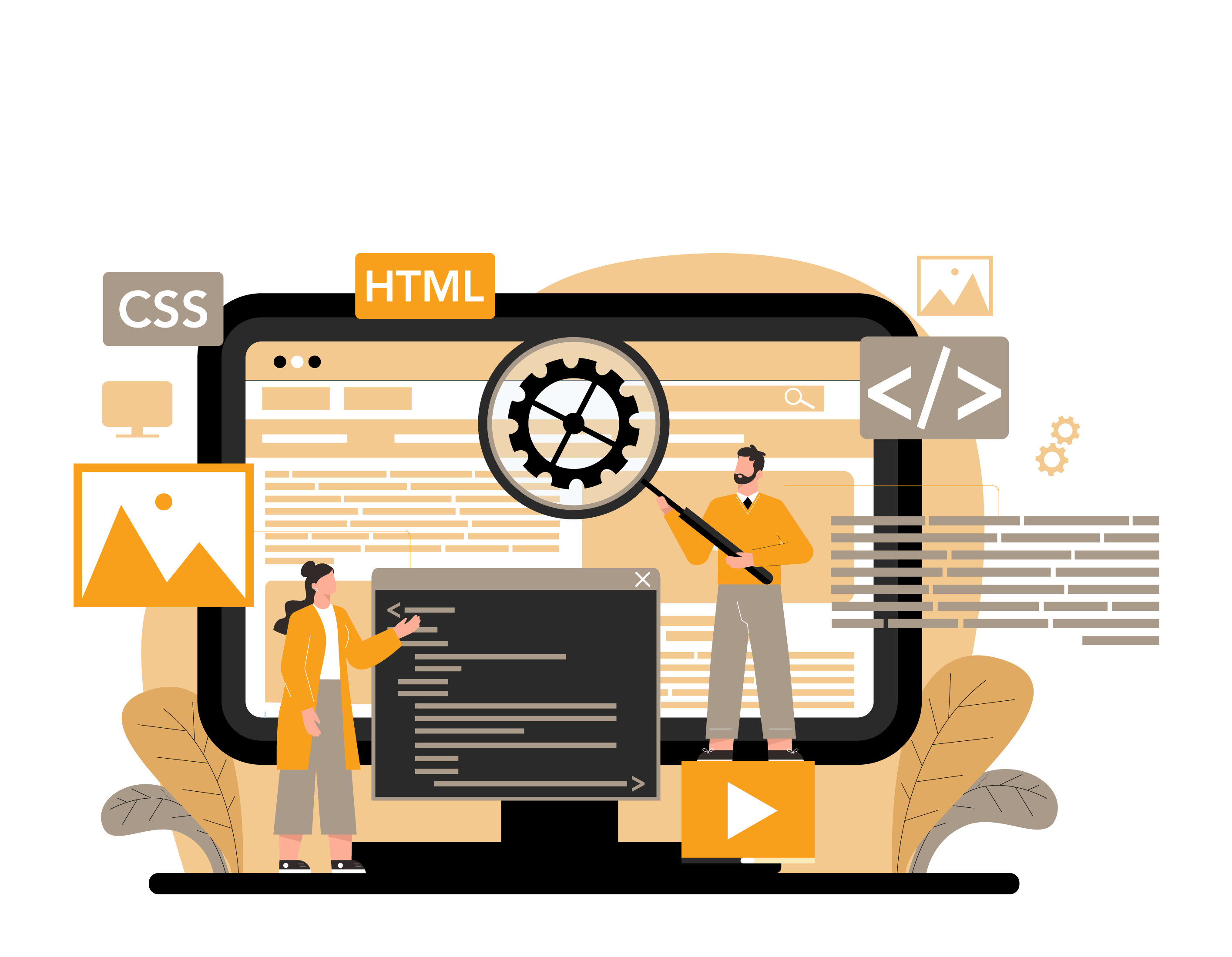 Custom Web Development: Precision-Driven Solutions for Matchless Performance
In this fast-paced digital era where every millisecond matters, first impressions are paramount. Your website serves as the virtual gateway to your brand's online presence. Every click holds an opportunity to enthrall, engage, and establish a lasting connection with your visitors.
Through custom web development, you possess the ability to shape a truly remarkable digital experience that reflects your brand's unique identity.
But why do you need custom web development by CyberX Studio? Here is why!
Tailored Solutions
Your website, your way - we offer personalized custom web development solutions designed specifically for your business needs.
Scalable and Future-Proof
We build a website that can grow with your business, accommodating new features and technologies as you expand.
Our team crafts a seamless and intuitive user journey with custom interfaces and functionalities, keeping visitors engaged and satisfied.
Boost Performance
Our custom web development solutions optimize website speed and performance, reducing load times and enhancing overall user experience.
Maximum Security
Protect your data and user information with robust security measures tailored to your specific requirements.
Integration Made Easy
Our web developers Integrate third-party tools, APIs, and services to enhance functionality and streamline business processes.
Get a website with clean code aligned with SEO best practices for an enhanced visibility in search engine rankings.
Full Ownership and Control
With a custom-built website, you have complete control over the design, features, and future updates.
Our Cutting-edge Custom Website Development Services
CyberX Studio is the digital transformation's driving force, advancing organizations with our dynamic and cutting-edge custom web development services. For custom web portal development services or eCommerce custom web app development in Pakistan, you can always count on us. Because, from concept to deployment, we meticulously consider all the quality aspects necessary to develop websites that captivate users, drive engagement and achieve tangible results. Explore our services to get a website that truly matches your business requirements.
Web Portal Development
Whether it's an intranet, extranet, or customer portal, we design and develop user-friendly interfaces, seamless navigation, and powerful functionalities, ensuring that your web portal becomes a hub of efficiency, productivity, and engagement.
Progressive Web App Development
Progressive web app technology delivers fast and engaging applications that work offline and can be installed on users' home screens. Provide your users with immersive, responsive, and feature-rich experiences with our custom web app development services in Pakistan.
Custom E-commerce Stores
Leveraging in-depth knowledge of the vital factors that shape customer purchasing decisions, we guarantee the delivery of data-driven e-commerce solutions to our clients. We cater to every detail that contributes to a successful e-commerce venture.
CMS Development
Adding new pages, updating blog posts, or making timely changes, our CMS solutions let you manage your website's content. Create, edit, and publish content without any prior technical expertise and ensure your web presence stays fresh and up-to-date.
API Development and Integration
We guarantee seamless data synchronization across all platforms, including social networking platforms, payment gateways, and CRM systems, simplifying your business operations and enhancing efficiency. Connect with us right away to start exploring your options.
Database Development
Your data is the lifeblood of your business, and databases play an integral role in ensuring quick and reliable access to that data whenever you need it most. We optimize query execution, fine-tune indexing strategies, and implement best practices to maximize the efficiency and speed of data retrieval.
Our Dynamic Technology Stack That Powers Your Digital Excellence​
If you need web development, mobile applications, e-commerce solutions, or customized software, our technology stack is primed to meet your unique requirements. We continuously update our stack to embrace emerging technologies, ensuring that your digital initiatives are always ahead of the curve. Partner with us to get exceptional full-stack web development services in Pakistan!
Front-end Technologies
HTML
CSS
JavaScript
ReactJS
NextJS
Angular
Back-end Technologies
NodeJS
Java
XmasJS
At CyberX Studio, we stand out as the premier choice for custom web development services in Pakistan. Here's why you should partner with us!
Our Partners in Synergistic Success!​​
Being a trusted web app development company in Pakistan, we don't just see our clients as clients but as valuable partners on a shared journey toward excellence. We are grateful for the invaluable partnerships we have formed and the scalable goals we have achieved together.
Book Your Free Consultation Now!​
If you're looking for a 360o custom web application development company in Pakistan to accomplish your unique business goals, we have got you covered. Connect with us today to get a free consultation from our experts!
Got questions? We've got answers! Explore our frequently asked questions (FAQs) to get the information you need. If you can't find your query here, feel free to connect with our team for personalized assistance!