Top-tier
Custom Ecommerce

Web Development in Pakistan | CXS
With CXS, your journey toward success begins, and our commitment to delivering exceptional custom eCommerce web development in Pakistan remains unwavering.
Get an ecommerce platform that looks exceptional and performs flawlessly across devices. Connect with us today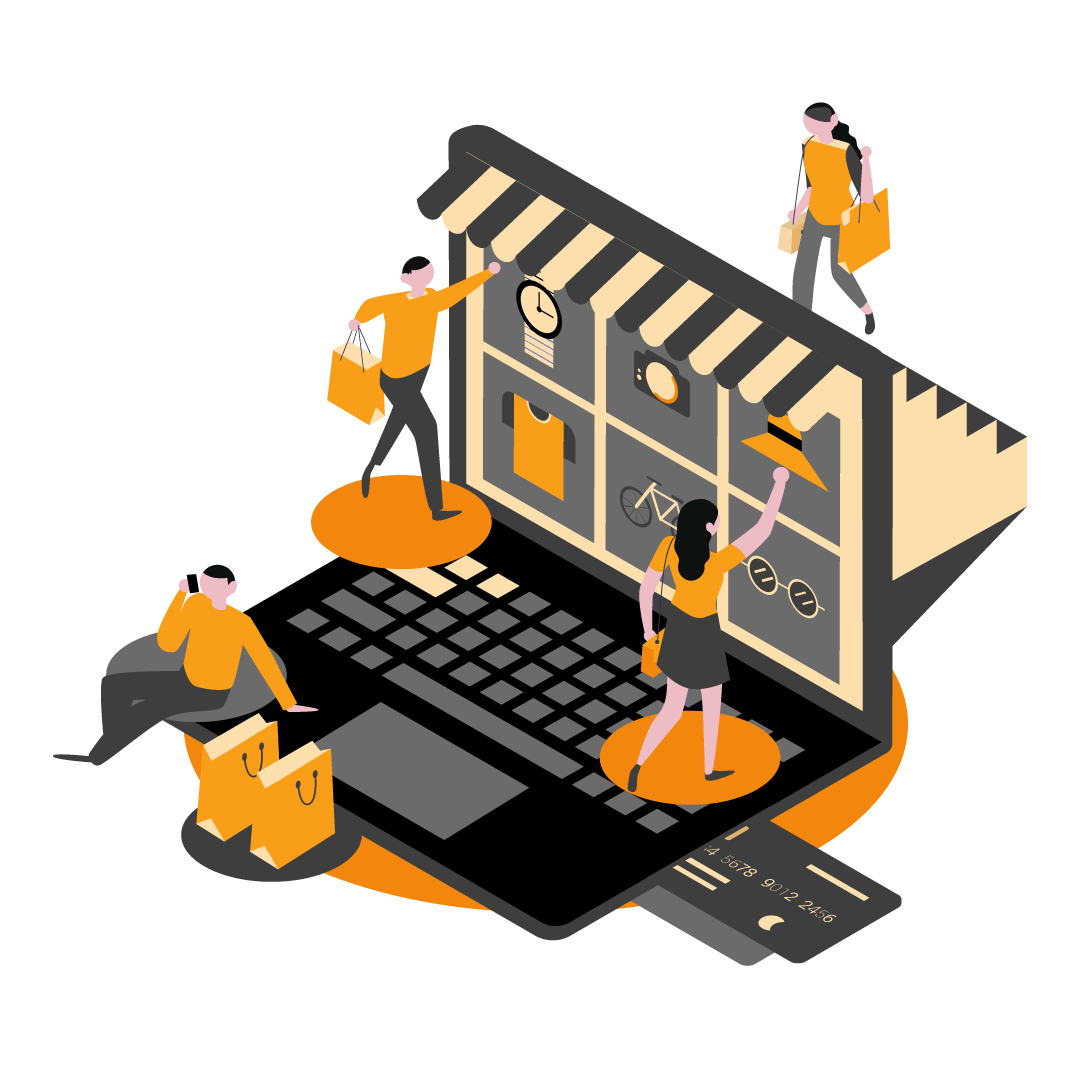 Ecommerce Stores Tailor-made to Fit Customer Preferences
Your company is unique, and your website ought to reflect this uniqueness. While websites built using templates could offer a fast fix, they frequently fall short in terms of your company's long-term performance. With an e-commerce site that promotes your goods, engages your clients, and creates the foundation for long-term success, you can give your company a competitive edge.
Contact us today to transform your ecommerce store into a dynamic, personalized success story.
The Go-to Experts for Custom Ecommerce Solutions
Need a brand-new site from scratch or a makeover of your existing one?
We have the skills, experience, and passion to make your ecommerce site a success. From visually striking designs to intuitive functionality, our ecommerce web development solutions are meticulously crafted to drive engagement and conversions and fuel your business growth.
Ecommerce Solutions More than Just a Shopping Cart!
In the dynamic digital space, ecommerce platforms have evolved far beyond a simple shopping cart. We empower your business with an ecommerce web application in Pakistan that features essential as well as an advanced suite of tools and technologies.

Customization for Your Business Needs
No two businesses are the same, and neither should their ecommerce solutions. With our client-driven approach, we strive to give you a competitive edge in the digital marketplace.
Personalization for Your Target Audience
From dynamic product recommendations to tailored marketing campaigns, we help you create a connection with your customers that goes beyond a transactional relationship.
Optimization for Search Engines
Having a great ecommerce store is only the first step. Get discovered by your target market and boost your conversions with our proven SEO strategies.
Our Diversified Technology Stack
CyberX Studio is your trusted partner for custom eCommerce web development in Pakistan. Our dynamic technology stack lets us craft online stores that suit your needs and preferences. Whether you prefer WordPress, Shopify, or WooCommerce, we can handle your e-commerce website project from start to finish.
Get Your Free Consultation Now!​
Discover the possibilities for your e-commerce business with our custom ecommerce web development services in Pakistan. Take the first step towards online success by booking your free consultation now.
We've compiled a list of the most common questions our clients ask us about our e-commerce services. If you have any additional questions that are not covered here, feel free to reach out to us.