You're not alone if you've found it challenging to increase your brand's social presence in your business's startup.
The battle to attract the 7.74 billion consumers who spend more time on social media is fierce across all industries. However, building your brand's presence while separating from the competition seems even more challenging when you consider the new wave of networks, more enormous expectations from followers, and these factors together.
We will highlight some helpful social media marketing tips that would help you increase click-throughs and enhance your social media referral metrics after agreeing that social media is a great source bringing ample opportunities to gain business companions and convert them into leads.
Ready to check which tip are you missing?
1. Create a social media marketing strategy for each specific platform
A social media marketing strategy is a plan that specifies your objectives for social media management, the methods you'll use to reach them, and the metrics you'll monitor to evaluate your progress. Every platform requires a strategy. In addition, every platform is unique in some manner. Therefore, knowing how to generate the most engaging content for a specific audience is critical.
2. Choose the right platforms for your audience.
It is crucial to recognize the right platform for your audience. For this its important to identify where your target audience, your ideal clients, spend their time after becoming familiar with the many social media platforms available. To assist you in determining who utilizes a particular platform, the majority of social media websites offer native audience analysis tools.
3. Launch and optimize your profiles
Your social media profile is an effective marketing strategy for brand building and recognition. In addition, it has been witnessed that a good social media profile can drive a good amount of traffic to your webpage. Therefore, optimizing your profile is equally important as optimizing your website's SEO.
Profiles in social media as a marketing strategy can be an excessive asset to brand awareness. But remember that for an optimized website, an updated social media profile with an accurate set of keywords and information is essential.
4. Include referral links on your social media profiles
Every social media profile has a small section for presenting yourself to your followers. It's generally under the heading of "bio" (on Twitter, TikTok, or Instagram) or "about section" (on LinkedIn, Facebook, or YouTube), where you can easily include the link to your webpage.
Social media profiles will help your viewers know where to go if they want to see more from you, enabling traffic to your page. However, it is only possible on some social media platforms. For instance, you can only include a single link on your TikTok or Instagram profile. An excellent solution to this problem could be connecting to a dedicated landing page, where you can list numerous valuable links. This facility is offered by platforms such as Later's Linktree, Linkin, bio, and Tap the link. You can also generate your landing page on your site.
5. Consistently create educational and engaging content.
Engaging and eye-catching content is vital to bring more audience to your social media profile. Depending on the platform, you might create various materials, but they should all be informative and exciting to your audience. The most important thing to keep in mind while creating content is that it should be relatable according to the purpose of the specific network.
Facebook: The majority of people have a Facebook account. Especially effective for news and entertainment-related material. Also, you may connect with your ideal audience by joining Facebook Groups.
Instagram: Perfect if your material is highly visual. But you need to improve at driving traffic to your blog.
Twitter: A social networking and microblogging platform.
LinkedIn: A professional and ideal network for B2B audiences.
Pinterest: A very visual platform similar to Instagram. Even though it only works with static photos, it has an excellent potential for increasing blog visitors.
Snapchat: Images and messages are typically only accessible for a short period before they are no longer visible to their recipients.
6. Boost your following with contests 
Everyone enjoys contests because most people are satisfied to receive anything for nothing, even if it is from a company they have never heard of before. Giving away something you love from another product or service, as well as your goods and services, is an excellent approach to increase your following of loyal fans and reaching your target market.
Consider what will be most valuable to your followers and how often you can give something away before you make your giveaway post on social media. For example, your followers could be less likely to participate in a contest or sweepstakes involving your goods or services if you are still developing your brand. Doing giveaways more frequently than once per month could significantly reduce your revenue.
7.

Use the right tools.
Five powerful tools that can be helpful in strategies for social media marketing.
Social media scheduling tools

Social media analytics tools

Social media engagement tools

Social media listening tools

Social media monitoring tools

Social media marketing tools

Social media automation tools
The right social media marketing tips and tools make a big difference. Social media marketing tools can transform the success of your brand. However, you can only produce or share valuable content, engage new audiences, or encourage meaningful participation with a toolbox of specific, powerful tools according to your business's goals.
Additionally, with appropriate tools, your strategy for social media marketing could succeed before it avails a chance.
8. Set up a social media content calendar
To better serve the demands of consumers on each of your social media platforms, content calendars teach you how to release the same piece of content several times and in a few different ways.
The structure for what your company plans to publish and promote across all marketing channels is provided by content calendars. A well-planned and well-organized social media calendar will assist you in defining your content topics and publishing schedules to correspond with each social media site's target demographic and purpose.
9. Location-based marketing
Location-based strategy for social media marketing enables you to target customers based on their habits, frequented locations, and other factors. Then, you can use this data to display adverts that apply to your clearly defined target.
Marketing to local audiences is an excellent strategy to surpass your rivals. For example, you may direct traffic away from rival companies to your location by observing local purchasing and travel trends.
This approach works particularly well for marketers or business owners promoting physical stores, real estate, and large gatherings and festivals.
10. Use the correct dimension for each social media platform.

Social media algorithms will always suggest images' dimensions optimized for preference. Therefore, your posts will share with more people, and your reach will grow if you make images according to the platform's proper size. 
A visual and content of the image is so essential that your audience is more likely to pause their scrolling to take a closer look at your appealing post. They will be more intended to like, comment, or click through on your post. 
11. Know your target audience
There are various types of audiences. Before diving into the type of people you should target, you must clearly understand with what your industry deals. Audience demographic like age, gender, and location also matters a lot while targeting your audience. For example, avoid using the American language if you're writing for a British-speaking audience. 
12. Be consistent
Every social media user wishes to have a good list of followers. Therefore, frequently posting on your social media can help you enhance a great social media marketing strategy. According to research and stats, various social media platforms have different posting frequencies.
13. Post at the right time
In marketing tips, timing can be critical when publishing on social media. Your engagement rates and, ultimately, the profitability of your brand depend on it. Therefore, posting on social media can be significantly impacted by the best time of day to post content.
14. Scheduling of Post
Scheduling is a practical approach to free up time and guarantee that your content is viewed during peak hours. However, you must ensure that your timetable is flexible in case something unanticipated occurs, such as an event or breaking news. It's equally crucial to be flexible with your timetable as it is to plan your content ahead of time. 
15. Keep an eye on viral content.
Every social media user can relate to the word 'viral' very well. Anything you find exceptional, unique, enticing, or relatable dares to increase traffic. Though viral contents are essential to driving more traffic to your web page, it takes work. You have to admit the fact that not every post can be viral, and to have viral content; people must 
Incline to share your content

Spread your message to hit the maximum audience
Furthermore, there are some ways through which your content can go viral, which are:
Memes: Memes can prove to be an excellent source to viral your content since, generally, people dig into content that contains humor or hilarious memes. Some are amusing videos, gifs, or even images. You can easily incorporate these memes into your text, ensuring that you use them for publicity and entertainment. Avoid any sensitive issues that may get in the way of your brand identity or stir up any controversy.
16. Measure & analyze results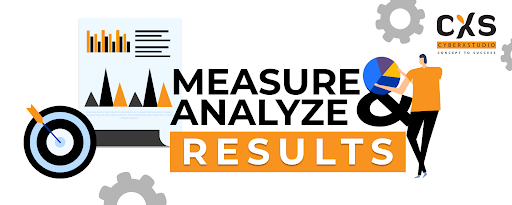 Social media analytics and results help to evaluate the brand's progress effectively. They help to understand the needs of your audience. Only some social media platforms are according to your brand but analysis shows which one is taking more traffic to your business. It also helps to create better content relevant to your brand niche. Through this, you can look at your competitors and what they are doing, and metrics can help to create a better marketing strategy on social media. A significant advantage is that you can keep an eye on a campaign that has better results from social media advertising. 
17. Invest in video content
You must have noticed that any food or recipe video takes over social media. These types of 'salivating' videos will surely want any viewer to have more and more. By seeing these, we deduced that appealing to human senses is the key objective of these videos, and they affect the human sense:
Sight: videos with lively, vibrant colors and effects
Smell: imagining the scent or aroma of spices
Hearing: upbeat music
Taste: mouthwatering recipes
Touch: when your mouth touches these mouthwatering food
18. Experiment with social media advertising
It improves brand recognition, brand loyalty, and conversion rates. In addition, it helps to decrease the marketing cost and make better search engine ranking. Today, social media marketing has become a popular choice for many new businesses and organizations. Now it is simple to sell goods and services on social networking platforms. 
Generally, results are seen immediately, enabling businesses to evaluate the success of their promotional campaigns. No of the size or form of the marketing program, social media marketing has become an essential component. Businesses or organizations should take advantage of this fantastic chance to boost sales while lowering expenses. 
19. A/B test whenever possible
A/B testing is crucial since it enables you to determine what is effective in your particular situation. Several studies have looked at what are generally the most successful marketing tactics. By conducting your testing, you may transform broad concepts into precise outcomes for your brand.
People will respond to a post differently based on the copy and CTAs utilized in A/B testing. Additionally, it might inform you of the difference between specific demographic groups in your audience. For example, your Twitter followers might not have the same preferences as your LinkedIn followers.
20. Join communities
Social media is great because it creates connections, and these connections may grow into communities. Communities are great because they increase brand awareness and encourage involvement. However, a community requires nurturing, so you must give it time to form before allowing it to expand.
Being responsive is essential for maintaining and interacting with a social media group. There will undoubtedly be complaints as clients use social media more frequently to connect. Be helpful if they have a question or complaint, and don't be afraid to ask how you can improve their experience.
21. Go Live streaming
Live video still generates some of the highest reaches among every post type on social media platforms. You can make and share videos in real time by using live streaming. According to statistics, 22.44% of businesses broadcast or stream live videos in Pakistan, and 52% of those watch live broadcasts globally on social media. You are passing on a fantastic opportunity to interact with clients and increase visibility on social media if you are not taking advantage of this trend.
22. Join the conversation
It should come as no surprise that social media revolves around interaction. Building strong ties with your followers will be made easier through interaction. By interacting with your followers, you may develop a more devoted following, and they can make some of your best brand advocates. In addition, responding to mentions, messages, and comments helps to prove to your audience that your business values their feedback.
23. Optimize Your Post Frequency
You have to measure and match the best possible frequency with your viewers. For example, you can observe the posting frequencies of numerous other brands and competitors. This strategy would help you define the frequency of raising your social media engagement.
You don't want to post so seldom that you lack your audience's attention, but you also want to avoid constantly bombarding them with content. Finding your ideal social media posting schedule is essential for increasing engagement and brand conversations.
The optimal posting frequency on Facebook is once daily, with a maximum of two daily posts. But at minimum, You should post to your Facebook Pages three times a week. On Instagram three to seven times per week. On Twitter is between one and five times a day. And LinkedIn is between one and five times a day.
24. Use hashtags appropriately
The appropriate hashtag is an essential social media marketing tip to boost the reach and engagement of your brand. Of course, it is not easy to use them, but once you understand that, you start gaining fruitful results. 
But what type of hashtags take your audience towards your content or social media? They should be famous, relevant, practical, and branded. They connect your brand's content and specific events, themes, topics, or conversations.  
25. Use of keywords in alt text and social media content
The alternative text is specific HTML code used to describe the appearance and create the exemplary description of an image. It provides more access to your images to others but in concise words. In addition, it provides accessibility for low-vision communities and search engines.
It also helps search engine index to rank that image due to its better context. It should be sufficiently descriptive with focus keywords rather than the spammy attempt to rank the image by keyword stuffing.  
26. Post More Stories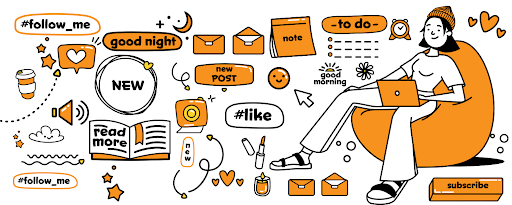 Stories have different ways of engaging people and taking more reach to your social media platforms. According to Statista, five hundred million accounts use the daily story feature on Instagram. In addition, Twitter will soon start a new story feature named fleet, which has already been tested in brazil. 
The story has a timing of visibility of twenty-four hours, but it can be saved and shown aesthetically above the images grid of the profile. This feature also brings creativity with different types of frames, boomerangs, and other attractive features. 
These are more reliable and effective in highlighting the milestone of an event. It was also important to notify people about the event that would start so they could attend an important event. 
27. Interact with your audience
Automated texts are an excellent strategy to maintain your audience's attention, but it's also essential to interact at the right time. Because today it's important to realize to your audience that you are not the robot they are interacting with. 
Social media is helpful in two ended ways. It also supports businesses to get more loyal customers, but on the other side, it also helps the audience decide which brand they should trust the most. All can be possible through two-way interaction. Proactive interaction involves leads and brand awareness and brings potential customers. 
28. Don't be discouraged by algorithm shifts. 
An algorithm is a mathematical set that gives the complete report about your brand's activity and social presence. It gives a complete guide to which post increases traffic and which has yet to prove better for the brand. 
So from these shifts brand learns and gets experience to create content accordingly. Social media platforms vary by platform. Therefore, you can check and keep an eye on all page activities of all social media platforms.
29. Partner with influencers and micro-influencers
In influencer marketing, companies pay celebrities to tell their fans about their goods or services. Social content producers with specialized audiences can frequently provide brands with extra value in the modern digital age. 
These smaller accounts frequently have active and engaged followers on social media. In Pakistan, influencers earn an average of Rs 44,672 per month. And Influencer marketing-related companies grew by 26% in 2021 to 18,900 worldwide.
The impact you can have nowadays is everything, and micro-influencers are renowned for generating strong engagement. 77% of marketers feel that the best influencers to work with are micro-influencers.
Influencers frequently have their blogs, so approaching them with a great piece is a terrific way to establish a connection. In addition, you stand a good chance of being noticed by the influencer if your concept is solid and original and your pitch doesn't come off as spam.
30. Involve your entire team
Team mates can contribute to your social media posts besides your audience. Encourage staff members from various business divisions to support your social media marketing initiatives.
The more involved your team is, whether through writing for the blog, sharing their images, or taking readers behind the scenes, the better your followers' faith in you as a brand will increase. If you convince them that a team of individuals works to successfully make the company they follow.
Which social network drives the most traffic?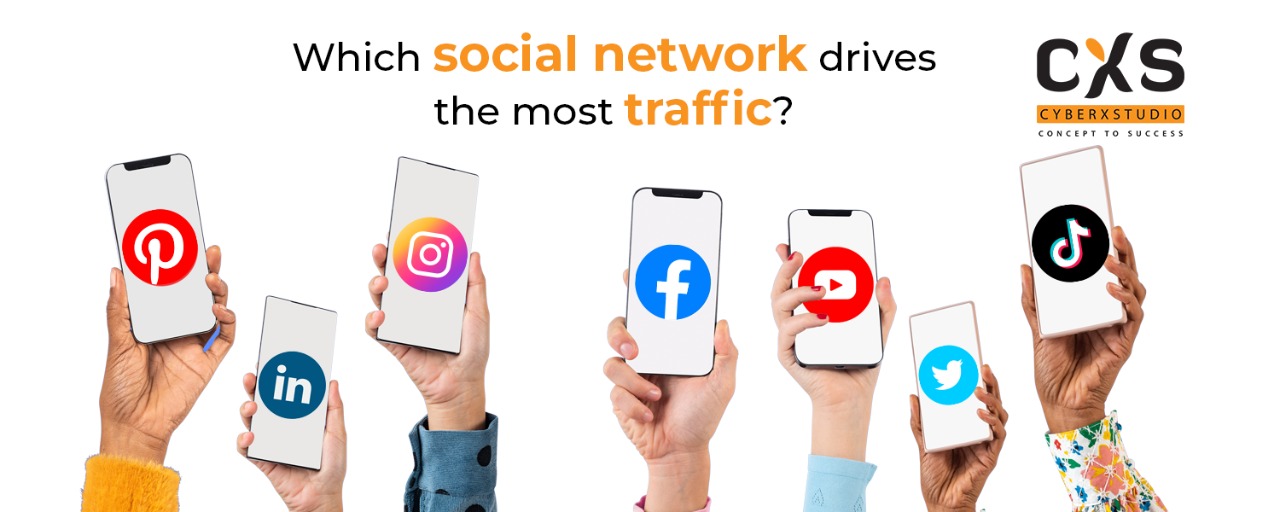 According to Statista, the industry leader, Facebook, had approximately three billion active users monthly in October 2022 and was the first social network to surpass one billion registered accounts. In addition, more than two billion people use the video platform YouTube.
And more than two billion people use WhatsApp's instant messaging service, and almost 1.5 billion people use Instagram. At the start of 2022, the Chinese video-sharing app TikTok had around a billion subscribers. So each platform's active user base is rapidly shifting, and trends can be observed.
Digital marketing vs. social media marketing
Social media marketing and digital marketing are frequently used interchangeably. By mistake, people think that using various social media platforms is equivalent to digital marketing, but digital marketing is an umbrella term that incorporates all marketing operations.
Promoting brands via the internet and other digital communication channels is known as digital marketing, sometimes known as online marketing. It includes website ranking, SEO, email marketing, social media marketing, and web-based advertising as a marketing channel. 
Whereas social media marketing develops a company's brand, boosts sales, and enhances website traffic, users may create social networks and share information.
Conclusion
All types of marketing come with their challenges, and they also have a comprehensive plan to tackle those problems. Social media marketing is nowadays basic and essential to understanding business startups.
Now that you know the issues in business startups, you are better prepared to handle them with practical social media marketing tips. Use the tips and strategies mentioned to improve your performance on social media. Using original methods of social media marketing tips will increase your reach and audience interaction. 
The most important thing is that evaluating your metrics will let you know if you are headed in the right direction. These pointers can assist you in developing your strategy and expanding your audience in the dynamic world of social media, where there seem to be new trends appearing every day.
Faqs
What is social media marketing?
Social media marketing (SMM) allows businesses to interact with current users and attract new ones. It also contains data analytics features specifically designed to help marketers monitor the effectiveness of their campaigns and find new opportunities for interaction.
Why is social media marketing important?
Using social media marketing strategy, Marketers can connect and interact with potential clients on social media sites like LinkedIn, Twitter, Youtube, Facebook, Instagram, and even some of the more recent ones like TikTok. They may engage their audience with a solid social media strategy and by producing exciting content.
What are the benefits of social media marketing?
Brand awareness
Increased revenue
Improved SEO
Better customer service
Retarget Opportunities