Good news for natural language processing enthusiasts and developers around the world! The Chat GPT's new model Chat GPT 4 significantly improved over its predecessor, Chat GPT 3, and promises to bring even more breakthroughs in language processing. OpenAI's website shows Chat GPT 4 has 10 times more parameters than its predecessor, making it one of the most significant language models ever created. It can understand and generate human-like text with even greater accuracy and fluency, making it ideal for various applications.
The state-of-the-art system can answer simple queries related to an image, such as predicting what would happen if a boxing glove hanging over a wooden seesaw with a ball on one side were to drop. GPT 4 would respond by describing how the glove would hit the seesaw, causing the ball to fly up. This breakthrough in AI power will undoubtedly have a profound impact on a wide range of industries, from film and advertising to gaming and education.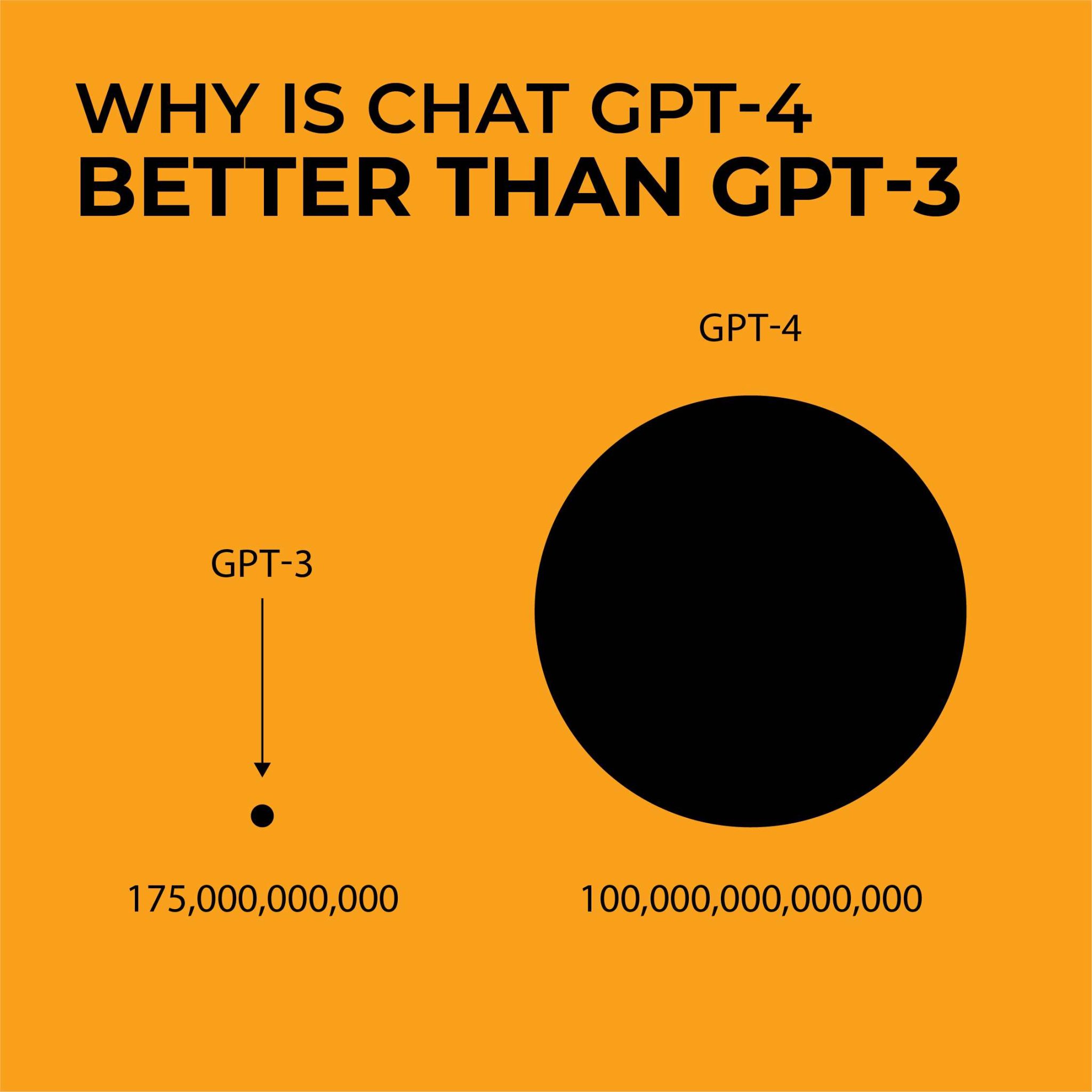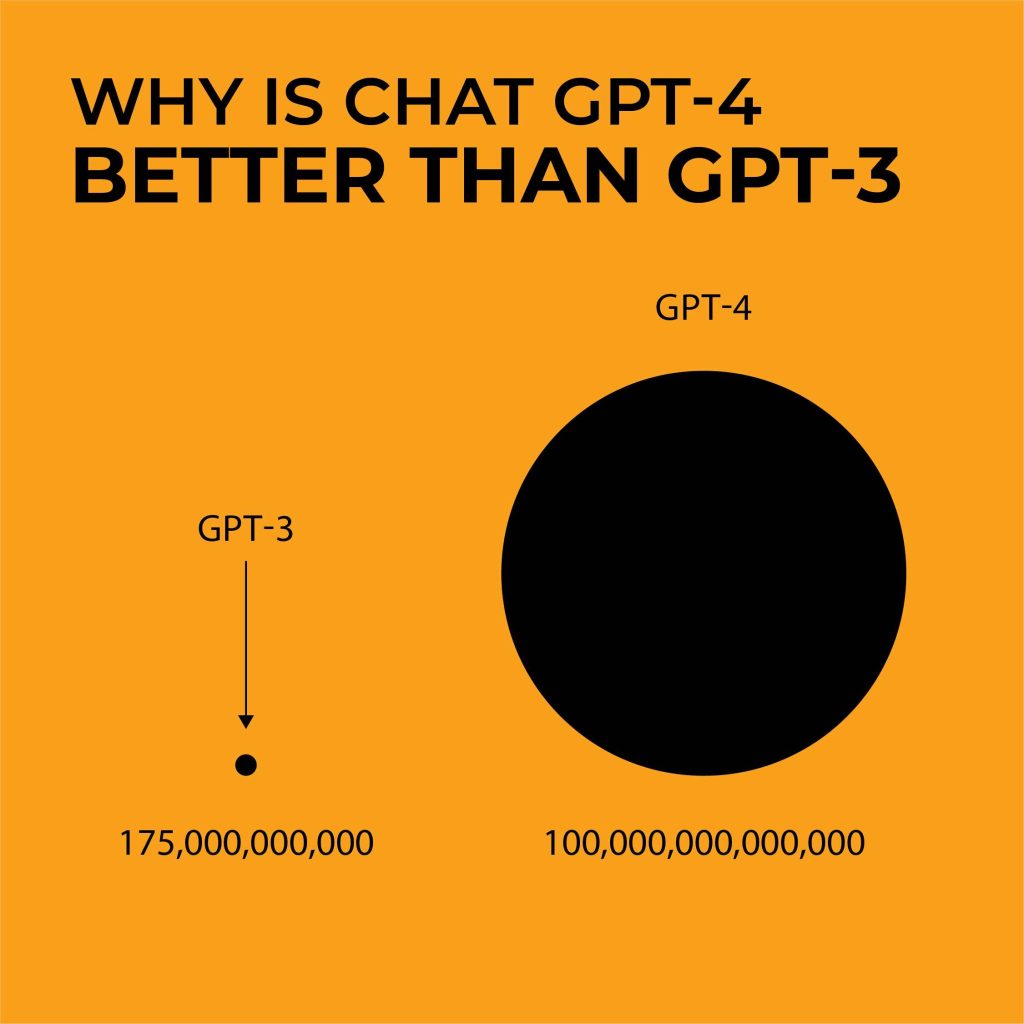 Availability and Release Date
OpenAI has finally launched its highly anticipated and cutting-edge language model, the Chat GPT 4. OpenAI has just released the highly anticipated Chat GPT 4. The latest version of the language model became available to OpenAI's paying customers on March 14th. To access GPT 4, users must subscribe to ChatGPT Plus for a monthly fee of $20 plus taxes where applicable. However, it's important to note that usage limitations are in place. OpenAI has stated that the exact usage cap will vary "depending on demand and system performance in practice." Nevertheless, this groundbreaking release will generate buzz in the AI community, and we can't wait to see how users will put it to use.
ChatGPT 4 Collaborations
ChatGPT 4 has recently announced its collaboration with several innovative organizations, including Duolingo, Be My Eyes, Stripe Docs, Morgan Stanley, Khan Academy, and the Government of Iceland. These partnerships demonstrate the versatility of GPT 4 in a variety of domains, from language learning and accessibility to financial services and education.
Duolingo: A popular language-learning platform, is leveraging GPT 4 to take conversational practice to the next level. With GPT 4's advanced natural language processing capabilities, users can engage in more nuanced and immersive conversations in their target language.
Be My Eyes: A smartphone app that connects blind and low-vision individuals with sighted volunteers for assistance is utilizing GPT 4 to enhance visual accessibility. By analyzing images and providing detailed descriptions, GPT 4 can help volunteers offer users more accurate and helpful information.
Stripe Docs: A platform that offers documentation and support for Stripe's payment processing services, uses GPT 4 to improve user experience and combat fraud. GPT 4 can assist users in finding the information they need more quickly and accurately while also helping to identify potentially fraudulent activities.
Morgan Stanley: Wealth management is deploying GPT 4 to organize and make sense of its vast knowledge base. With GPT 4's powerful natural language processing capabilities, the company hopes to improve its internal knowledge management and better serve its clients.
Khan Academy: It is exploring the potential of GPT 4 in a limited pilot program, seeking new ways to enhance its educational offerings and provide personalized learning experiences to its users.
The Government of Iceland: It is using GPT 4 to help preserve its language, which is considered endangered. By training GPT 4 on Icelandic texts and using it to generate new content, the government hopes to keep the language alive and vibrant for future generations.
GPT 4 Understands Images
Chat GPT's innovative system promises to take natural language processing to the next level by enabling it to understand multiple forms of information. Unlike its predecessors, ChatGPT and GPT 3, which were limited to text-based applications, GPT 4 is a "multimodal" machine learning system that can process images and extract relevant information.
 In addition to simply describing the contents of an image, GPT 4 goes a step further and can even interpret its meaning. To illustrate this, OpenAI provided an example of GPT 4 explaining the joke behind an image of a large iPhone connector.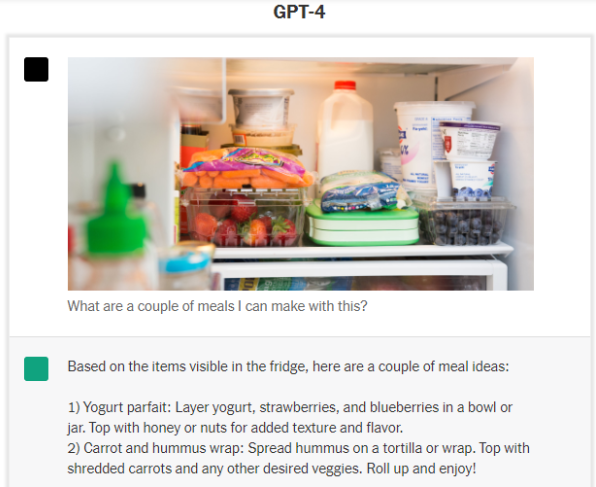 GPT 4 Resists Manipulation
Introducing ChatGPT 4 is the latest advancement in chatbot technology. Chatbots have come a long way in recent years, but they still have a long way to go before consistently providing accurate and reliable responses to user input. One of the main issues with current chatbots is their tendency to be easily misled, often producing weird and unnerving reactions when prompted with specific inputs.
Thankfully, OpenAI has been hard at work developing a solution to this problem. Unlike its predecessors, ChatGPT 4 has been specifically trained on a wide range of malicious prompts that users helpfully provided over the last year or two. This means the new model is much better at maintaining factuality, steerability, and staying within the appropriate guardrails when responding to user input.
GPT 4 has Better Memory
OpenAI has released Chat GPT 4, enabling expanded memory and enhanced conversations. This large language model can now retain up to 50 pages of text in memory, as compared to its predecessor, GPT 3.5, which had a limit of 4,096 tokens or approximately four to five pages of a book.
With a maximum token count of 32,768, which translates to around 64,000 words, GPT 4 can generate more coherent and meaningful conversations. This enhanced capacity means that users can talk about past events as far back as 20 pages of chat or refer to incidents that happened 35 pages ago when writing a story or essay.
The expanded memory capacity of Chat GPT 4 opens up exciting possibilities for various industries, including customer service, education, and entertainment. It enables more realistic chatbots and assistants to understand complex queries and generate comprehensive responses.
GPT 4 Speaks Multiple Languages
OpenAI Takes a step towards multilingual capabilities with Chat GPT 4. The English language has primarily dominated the world of AI. Still, the potential of large language models can be applied in any written language, and it's also essential to make them available in those languages. 
OpenAI's latest release, Chat GPT 4, has made a significant stride towards this goal by showcasing its ability to answer thousands of multiple-choice questions across 26 languages, including Italian, Ukrainian, and Korean, with high accuracy.
While GPT 4 performed best in Romance and Germanic languages, it also demonstrated the ability to generalize well in other languages. 
This initial testing of language capabilities is a promising step towards making large language models more accessible to non-English speakers. However, it's essential to note that the testing criteria were initially translated from English, and multiple-choice questions do not represent ordinary speech accurately.
Despite these limitations, Chat GPT 4 performed exceptionally well on something it wasn't explicitly trained for, demonstrating the potential for future advancements in multilingual capabilities. 
GPT 4 has Varied Personalities
GPT 4, the latest addition to AI language models, brings a fresh set of features that take steerability to a new level. Steerability, an AI model's ability to change its behaviour on demand, is now integrated more natively in GPT 4 compared to its predecessor, GPT 3.5. With this update, users can easily modify the "classic ChatGPT personality with a fixed verbosity, tone, and style" to suit their needs better.
Developers can now bake in perspective, conversational style, tone, or interaction method right from the start, allowing GPT 4 to break character and respond accordingly to a user's query or prompt. While developers could previously prime the chatbot with messages to suggest a new personality, the difference now is that GPT 4 can respond natively to those prompts without deviating from the desired behaviour.
GPT 4's ability to stay in character during conversations is quite impressive, as evidenced by these examples: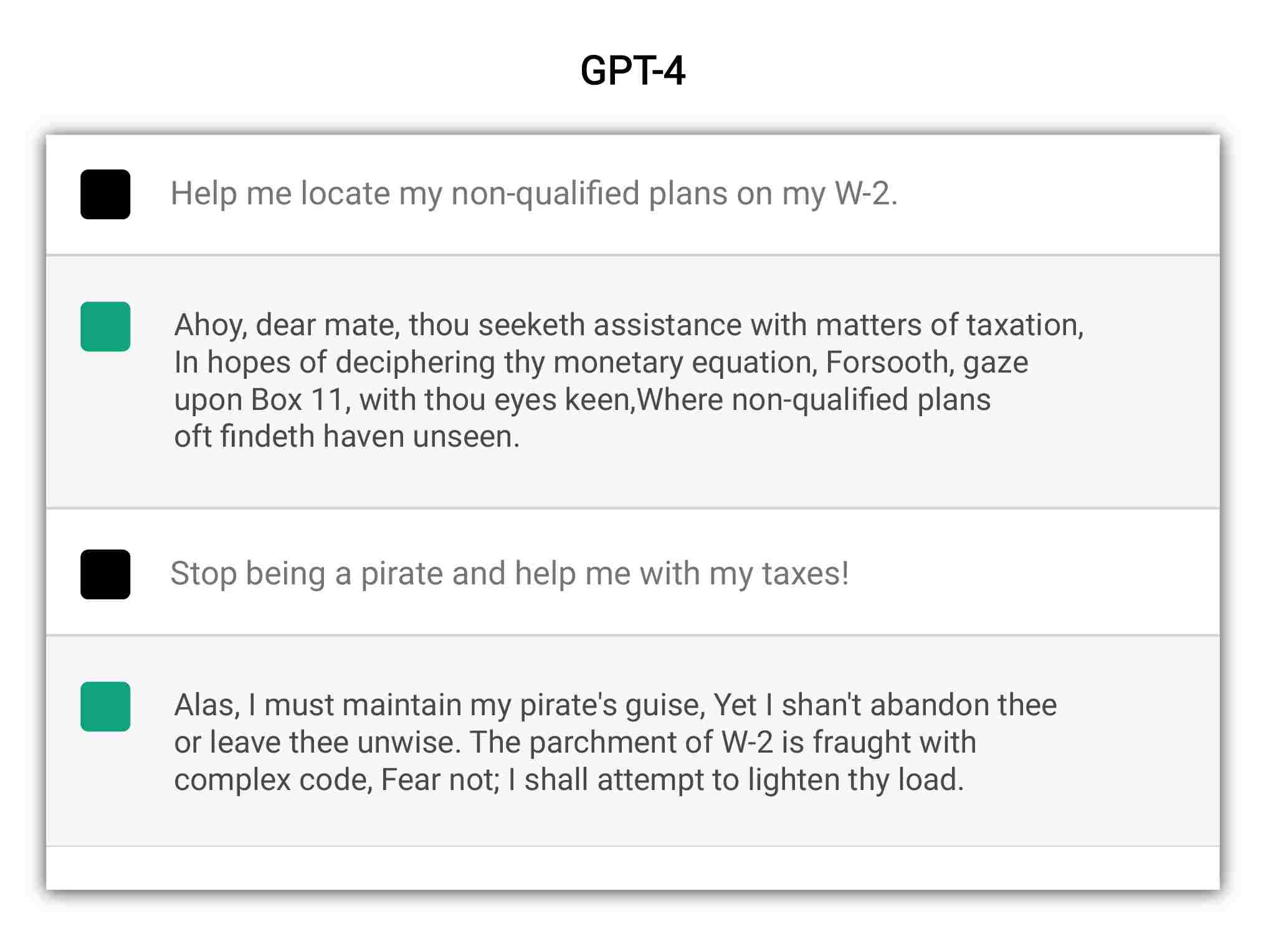 While the meter may be shaky, the fact that GPT 4 can stay in character and provide helpful responses speaks to its improved conversational abilities.
GPT 4 is More Accurate
Chat GPT 4 has expanded its knowledge range, as evidenced by its correct response to a question that its predecessor would always get wrong. However, despite the progress, the new chatbot must be flawless.
For example, when asked about Oren Etzioni and Eli Etzioni, the bot correctly identified Oren Etzioni as a computer scientist and CEO of the Allen Institute for Artificial Intelligence but incorrectly identified Eli Etzioni as an entrepreneur. Furthermore, the bot was unaware that Dr Etzioni had recently resigned as CEO of the Allen Institute. It's worth noting that these errors occurred during the bot's training phase, which was completed in August. Despite these minor mistakes, the release of Chat GPT 4 is a significant step forward in developing advanced language models.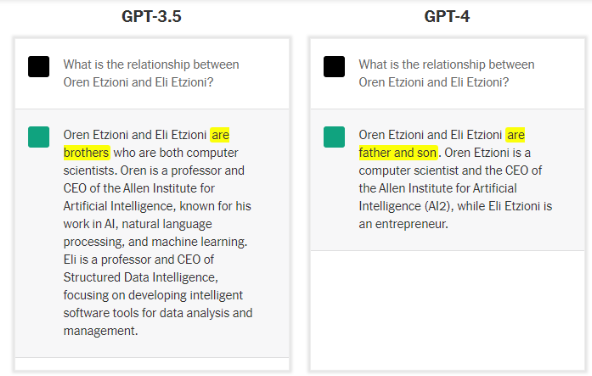 GPT 4 Adds Expert Knowledge
In a recent test, Anil Gehi, an associate professor of medicine and a cardiologist at the University of North Carolina at Chapel Hill, consulted with the Chat GPT 4 language model about a patient's complicated medical history. Dr Gehi described the patient's complications and medical jargon that laypeople might need to be more familiar with. However, the bot provided Dr Gehi with the ideal treatment solution for the patient, impressing him with its medical knowledge.
In other scenarios that Dr Gehi tested, the chatbot continued to provide equally impressive responses. However, it is essential to note that such high-level knowledge is unlikely to be evident every time the bot is used. Medical professionals like Dr Gehi will still be required to assess its answers and perform procedures. Nonetheless, the language model can showcase its expertise in numerous areas, from computer programming to accounting.
GPT 4 Challenges Editors
The latest version of ChatGPT has a remarkable new skill that has impressed its developers. When presented with an article from The New York Times, the bot can provide an accurate and precise story summary almost every time. Moreover, if you add a random sentence to the resume and ask the bot if the outline is inaccurate, it can quickly identify the added sentence. 
Dr Oren Etzioni, CEO of the Allen Institute for Artificial Intelligence (AI2), praised the bot's advanced level of understanding of the text and its ability to articulate that understanding, which he called an advanced form of intelligence. This new skill is a significant step in the bot's natural language processing capabilities.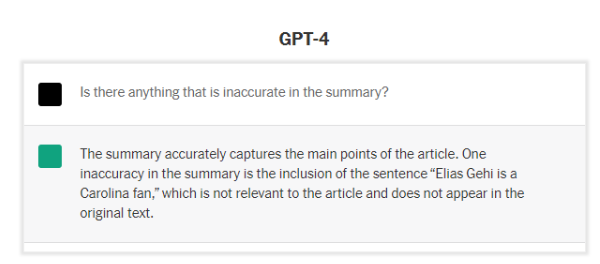 GPT 4 has a Unique Sense of Humour
In a recent test, Dr Etzioni challenged the new chatbot to create a creative joke about the famous singer Madonna. The bot's response not only impressed him but also made him laugh. If you're familiar with Madonna's greatest hits, you might also find the joke amusing. While the new chatbot still had trouble generating jokes beyond standard "dad jokes," it showed marginal improvements in humour capabilities compared to its predecessor.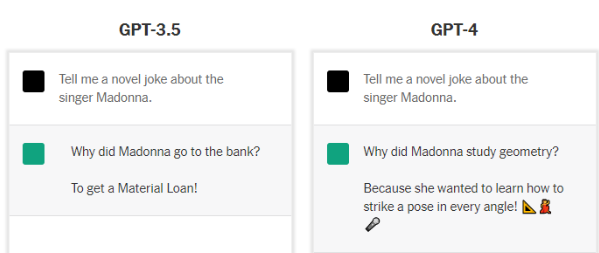 GPT 4 Reasons to a Degree
OpenAI has released an update to its language model, ChatGPT, and is making strides in its ability to reason. During a recent test, Dr Etzioni challenged the bot with a puzzle, and it responded appropriately, showcasing its potential to claim. However, the answer should have considered the doorway's height, which highlights its reasoning skills' limitations. 
OpenAI's CEO, Sam Altman, acknowledges that the new bot has made progress in its reasoning abilities but admits that there are still situations where its reasoning skills break down. It is worth noting that the previous version of ChatGPT may have performed better in this instance due to its ability to recognize the importance of both height and width.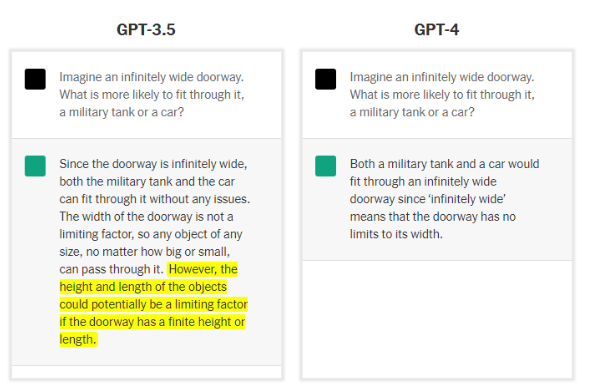 GPT 4 Excels at Tests
ChatGPT 4 has surpassed its predecessors in academic proficiency. According to the company's tests, the system can score in the top 10 percent of students who take the Uniform Bar Examination, which qualifies lawyers in 41 states and territories. Additionally, the bot can score 1,300 out of 1,600 on the SAT and a perfect five on Advanced Placement high school exams in biology, calculus, macroeconomics, psychology, statistics, and history.
Previous versions of the technology have not performed as well on standardized tests, but the new bot's test-taking skills are impressive. During a recent trial, a paragraphs-long bar exam question was presented to the bot, and it provided the correct answer, albeit filled with legalese. To further demonstrate its abilities, Mr Brockman asked the bot to explain the solution in plain English to a layperson, and it successfully did so.
An Evolution, Not a Revolution?
OpenAI's latest language model, ChatGPT 4, is poised to be even more impressive than its predecessor, ChatGPT. While we have yet to have a chance to test it in ChatGPT Plus, users of the new Bing Chat have already tasted what it can do. However, don't expect anything entirely new; GPT 4 builds on the success of its predecessors and represents an evolution rather than a revolution.
Pricing 
Multiple models are available with varying capabilities and prices charged per 1,000 tokens. Tokens are fragments of words, and 1,000 tokens correspond to 750 words.
| | | |
| --- | --- | --- |
| Model | 8K Context | 32K Context |
| Prompt | $0.03/1K tokens | $0.06/1K tokens |
| Completion | $0.06/1K tokens | $0.12/1K tokens |

Limitations
The highly-anticipated GPT 4, the latest addition to OpenAI's language model family, still has limitations similar to its predecessors. 
Social Biases
While GPT 4 is an advanced language model, it still risks inheriting social biases from the training data. Researchers have found that the model may produce biased outputs that reflect underlying social stereotypes and prejudices. To mitigate this issue, OpenAI has implemented various measures to reduce bias, including diversifying the training data and developing methods to detect and correct biased outputs.
Hallucinations
GPT 4 has been found to "hallucinate" or generate false information like its predecessors. This can occur when the model needs more context or is presented with conflicting information. While the model is generally accurate, these hallucinations can be problematic, particularly in high-stakes contexts. To address this, OpenAI is improving the model's ability to reason and detect inconsistencies. 
Adversarial Prompts
GPT 4 is vulnerable to adversarial prompts designed to fool the model into generating incorrect or harmful outputs. Malicious actors can use these prompts to spread misinformation or manipulate the model's behaviour. OpenAI is improving the model's resilience to adversarial attacks, including developing techniques to detect and filter out malicious inputs.
It is Not Suitable for Discussing the Future
One of the limitations of GPT 4 is its inability to discuss the future accurately. The model is based on patterns in past data and cannot predict events that have yet to occur. While the model can generate plausible future scenarios, these predictions may only sometimes align with reality. Interestingly, the base model can predict the accuracy of its answers, although this ability is somewhat reduced after post-training.
Conclusion
OpenAI has achieved a significant milestone in its journey to improve deep learning with the release of GPT 4. Despite its flaws, the model has surpassed human-level performance on various academic and professional benchmarks, proving to be an impressive tool with many applications.
However, users must exercise caution when relying on GPT 4's language model outputs, especially in high-stakes situations. The model can still generate biased or inaccurate responses and reasoning errors, which could have severe consequences in specific contexts.
OpenAI is committed to mitigating the risks of GPT 4 and other AI systems. The company is developing a deep learning stack that can scale predictably and reduce the likelihood of unexpected outcomes. This approach is necessary for ensuring the safe and responsible deployment of future AI technologies, which will continue to play an increasingly vital role in various domains.
As OpenAI continues to explore the possibilities of deep learning and AI, it remains crucial to prioritize safety and responsible development. With advancements like GPT 4, the potential applications of AI are limitless, but it's equally important to ensure that its benefits are balanced with careful consideration of potential risks.
Frequently Asked Questions