Add some zing into your digital products
The omnipresent website on digital devices is the gateway to your business, a window that unveils the first impression of your products and services. Customers visit your business website to explore what you are offering and what value they can get. Your business website should tell your story in a vibrant and aesthetically pleasing way. It should be captivating enough to overcome a visitor's short attention span and keep them intrigued.
People have a propensity to remember how something or someone made them feel about a certain thing, event, or experience. Satisfying people by meeting their basic needs is mandatory; amazing people by a little something is extraordinary. Both are important to strive for as a business website owner. Simple, yet delightful moments created by you to bring a smile to your customer's face will not only enhance their experience but will also give something to remember about your brand.
Why Creating A Memorable Customer Experience Matters?
According to surveys, a dull website can be ruinous to the success of your website, which negatively affects your web presence. If your potential customers leave the website within few seconds, it costs you more than the cost you bear for maintaining a high-value website. Your web presence also reflects the credibility of your business. The tired-looking website that is not capable of drawing visitors is a red flag and a tell-tale sign that your website needs freshness.  You must find ways to transform your website smartly and aesthetically without making it appear cluttered.
The direct correlation between sales, overall attractiveness, and user- friendliness of a website is a fact. Businesses simply cannot afford to keep up with their boring and outdated website. If you want your digital products to thrive in today's competitive market, it is inevitable to invest in the uplift of your business website. Uplift "the face of your business" to attract the right customers and make them stay a little longer.
It is always a good idea to hire a Website Developer or a Front end Developer who can employ their craft to add extra detail for enhancing your digital experience.  
But, here is the catch; it is not always necessary to invest money for the uplift of your website. There are many budget-friendly ways to get the job done.
So stay put,
In this article, you will be able to explore useful tips to elevate your digital product without investing money. You can breathe new life into your website for an enhanced and more memorable customer experience. By doing little adjustment here, fine-tuning there, and little tweaking you may be able to get more for your business. Now, "more" of what matters for your digital product? "Customer Referrals", Yes. If you do a great job at creating a memorable user experience you will surprisingly push the referrals graph upwards.
An aesthetically appealing website can serve as a cherry on the top. However, the exciting content doesn't compensate for the basic requirement of meeting customers expectations through the products offered.
So, before moving forward you need to answer these questions to get the best of this article. Does your product do what you promise your customers? Have all bugs been fixed? Is it user-friendly? If the answer to these questions is all-Yes, then your product meets the basics and you can focus on employing these tips and tools for enhanced user experience.
Amaze your audience and elevate your brand!
Two Secret ingredients to Revamp Your Website
Generally speaking, Animations and illustrations are the ingredients that are helpful to supplement your business website with some freshness and newness.
The animation is a great way to bring the story of your brand to life as it instantly captures visitor's attention. You must have noticed that as users we are turning to visual content and videos to quickly understand what a seemingly complex product or service can do. You can use animations to subtly convey complex messages in a way that is easy to grasp for the audience. An animated video is an effective way to present the solution to a problem within a minute, also creating an emotional connection between your visitor and your product.
You can find a wide range of options available when it comes to Animations. Besides animated videos, animated logos are a powerful tool to engage the audience. This also helps present your business as a dynamic brand that embraces the latest digital trends to reach its customers. With pacing digital transformation and progress lengthy slideshows are replaced by bite-sized animations that enable businesses to broadcast valuable information in a concise and interesting fashion.
To animate and choose which animation you want CSS animation and CSS keyframes is a good place to start with.
Digital illustrations are an effective yet simple way of setting a tone for your brand by promoting the lighthearted face of your business. You can create an exclusive visual style for your brand to stand out from the competitors. There are myriads of options to choose from as illustrations come in different shapes, colors, and sizes to fit seamlessly into any web design.
To present dull statistics in an intriguing way, infographics and data visualization techniques and tools are employed widely. These methods effectively bring dull raw data to life and enable you to convey messages or visions that are engaging and vibe authenticity.
You don't have to rely on cliché (stock photography). Fiddle around with your creative nerve, indulge in your unlimited imagination and create original, personal digital illustration design oozing with authenticity.  Tote up videos, blogs, images, brochures to boost your marketing campaign. These unique infographics and illustrations can breathe new life into your marketing campaign and leave a lasting impression on your website visitors.
The good news is that you do not have to do all this on your own; digital illustration services are available to help achieve your goals in this arena. Professional illustrators can transform your concept into your website design by using creativity and innovation.
Now, moving on to the nitty-gritty
It is not always big stuff that is required to add some zest to your website, sometimes micro-adjustments and focusing on little details can make a big difference for the overall presentation of the product. Other than animations and dramatic effects, some simple tricks such as changes in hover state or action states can bring delight to users. To dwell deeper and know the practical steps to make changes you can check out this (Blog/Video). A simple addition of a line in CSS can do wonders by making such states feel nicer to the audience.
In this video below you can see the difference in a button's hover state with and without a CSS transition. You can experiment with CSS transitions like color, width, height, and more to see what you can create.
Motion interactivity or motion that occurs in the context of users interacting with a digital product plays a pivotal role in the effectiveness of the product. Motion graphics is a fundamental part of  theuser experience. Movement can be created through several graphic design elements like different shapes, typography, and composition.
Animate key elements when they are loading, employ fade-in and fade-out to move content on and off the screen. Adding a little horizontal or vertical movement to key elements can subtly draw attention to vital elements. Easing is another technique for creating more lifelike movement. An effective way of introducing motion is by incorporating it to build the page; for example, the page elements may load with scrolling instead of appearing at once. See here
Parallax scrolling is an excellent way of engaging visitors even if introduced subtly. If you want to add a little drama to the movement in your page you can couple animation with something like this see video:
Adding a little motion here and there in your website can go a long way for drawing attention to key elements of a website. These movements enhance the user experience subtly and effectively.
The key to success here is;
 Try variety
Less is more
Timing is very important
If you consider these three points, you can slip-in just enough motion to make it captivating, intriguing and appealing without being distractive.
You can find a plethora of resources to learn motion design. You can get inspiration from people like Aristide Benoist and find out amazing things you can do to complement your website with simple code. You can also visit webpages like Awwwards to explore what is possible.
Learn more about motion design for digital products here and if you want to hire a freelance motion designer for the job visit here.
Your product should meet the basic need of customers but not everything your product does, need to serve a purpose. Delightful elements as we are advocating enhance the user experience and that is what we aim for through our websites. However, such additions should not be distracting.
An excellent example is Google, as they balance function and fun in their Doodles. The logo is replaced from time-to-time, keeping it relevant to whatever going on around for one day only. The special logo is sometimes an image, illustration, or animation that not only brings in fun elements but serves the original purpose of increasing search results. Apart from animations and special effects, many websites have introduced games.
This is another effective way of enhancing the user experience on your website. Unlike  Doodle, Google search easter eggs have less focus on function yet fun way to engage the audience. For example;
Monica Geller (features her cleaning OCD)
Joey Tribbiani (features pizza, hot dogs, and sandwiches)
Ross Geller (PIVOT!)
Search: "Google Gravity" and see what happens!
Search: "askew", "Zerg rush" etc
Type "Pacman" or "Solitaire"and play with Google
 The Harlem Shake special effect was one of my favorites on YouTube
You get to play a Stranger Things themed arcade game when you type in the Konami code on Polaroid Originals website
If you are interested in learning to code and creating a few Easter Eggs yourself, start learning development skills using HTML, Javascript Python and CSS. You can search for small tutorials to learn the basics on GoSkills development courses and then employ those skills.
Another surprising feature to engage customers is a joke or a riddle. It is nice to include little things to put a smile on your user's face. Such sweet treats should not distract them from the actual purpose and function of your website and product.
The introduction of a playful brand mascot is another way to have fun with your website. Your customers will surely have a moment of delight by these interactive mascots. You show your passion for your brand and can win engagement and customer loyalty too!
In this article, few options are presented to give some life to your digital brand or product. These suggestions are elaborated here to include practical steps and tools for implementing each technique. 
Here are some extra tips to consider:
Use an interesting avatar and placeholder profile images
Avoid the boring and stale copy. Be original and unique
Converse with customers; they are people, not data holding some money.
Establish your unique personality by being friendlier.
Set the tone of your headlines, calls to action and content reasonably humble.
Add a practical and exciting fun page.
Last, but not least adopt moderation and tasteful selection.
There is nothing like a "one size fits all" solution for businesses. You can pick and use from the suggestions made here, whatever suits best for your website.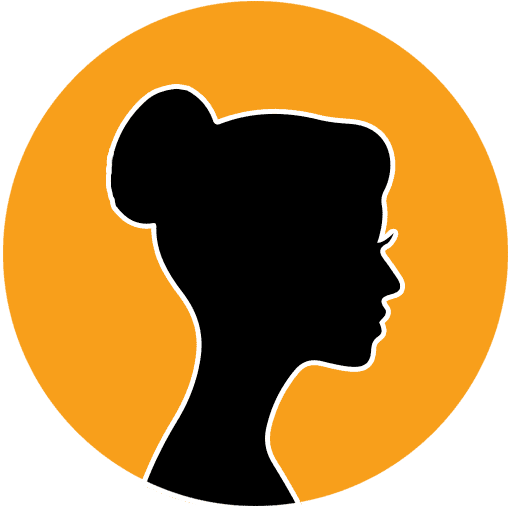 Khadija Aamir
Web Developer
Meet Khadija Amir, a talented web developer with a passion for crafting exceptional online experiences. With a Bachelor's degree in Computer Science and 1 year of professional experience, Khadija brings her expertise to the table with precision and dedication. Her passion shines through in every project she undertakes, as she strives to create seamless and engaging user experiences.